The D&D group I DM are currently crossing the seas and decided to create a module based on their adventures.  It turned out to be a much larger volume than anticipated!  I am very pleased to release this to other groups and DMs who are looking for buccaneering, sea-swept adventures to add to their stories.

This was always going to be a product where the author's royalties would go to a charity.  It's a strange time for everyone, and I wanted to help in some way.  In buying this product, you will be helping ASTEP (Artists Striving to End Poverty); their Arts Resilience Fund is designated to bring the arts to those most in need during this time.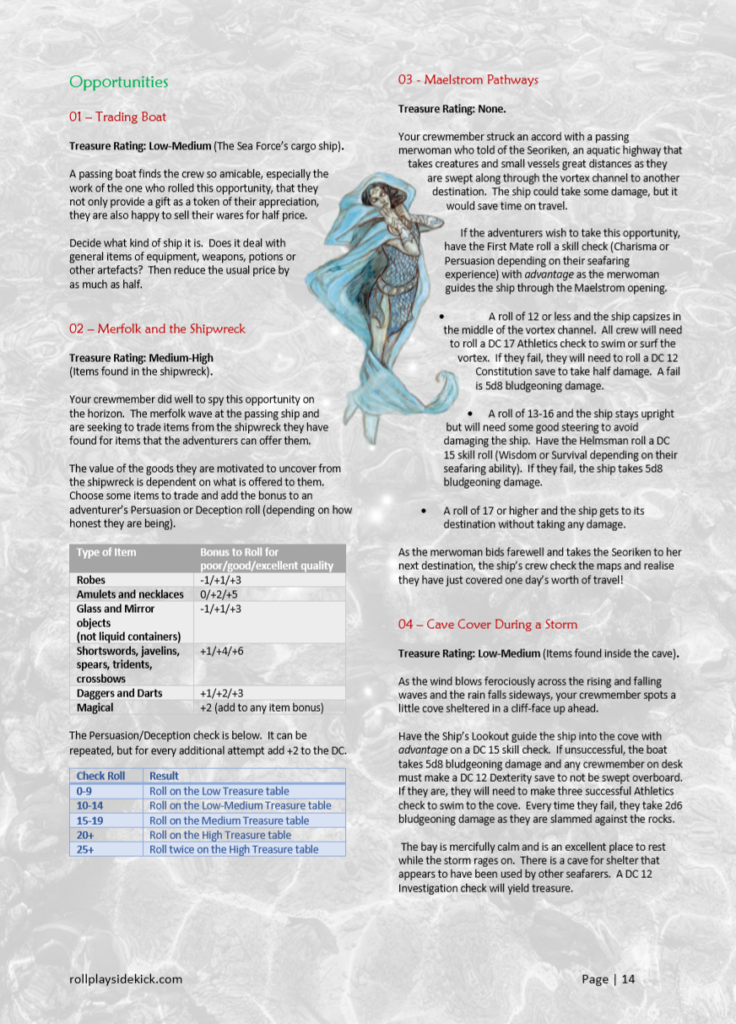 Crossing the Great Archipelago is available from DM Guild for $4.99.

The islands of the archipelago are jealously guarded by greedy rulers and powerful, wild creatures. The waters are the hunting grounds for pirates and sharks while corals and storms sink the ships of many a reckless captain.

There are 30 different scenarios and many unique encounters as well as some classic watery foes! There are also 60 different treasure items, all rated from low to high, depending on the encounter.
Happy adventuring, and stay safe and well out there!