Since my last blog entry, a lot has happened in the world. Limitations are very hard in terms of separation from loved ones and social activities that people depend on. Every plan we had this year is out the window and we are indebted to those workers who enable us to continue to live our lives in isolation. One positive is how limitations focus the mind on activities that can be done. With that in mind, I've been busy updating and compiling my fantasy RPG publications into comprehensive collections.
Compendium of Fantastical Ideas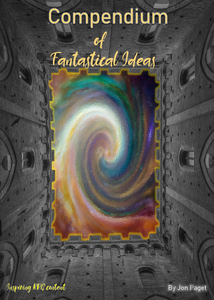 It was very satisfying combining all five books into one collection. This was always the plan, as each contains sixty unique ideas, so five books creates a total of three hundred ideas, which seemed a good place to stop the series.
Compendium of Fantastical Ideas is available from DrivethruRPG for $15
Solo Adventures – The Collection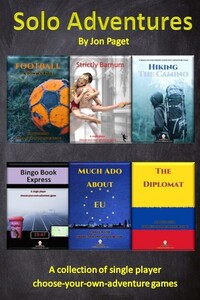 I created these stories in late 2018 and the Covid-19 quarantine gave me a chance to revisit these and update them, which was a lot of fun! Now they are in a collection of their own ready to provide entertaining to someone else looking for a bit of escapism and interactive story-telling.
Solo Adventures is available from DrivethrurRPG for $10
I'll start working on new projects soon. But in the meantime, I hope you stay safe in these uncertain times. Lots of love, Jon (rollplaysidekick.com).